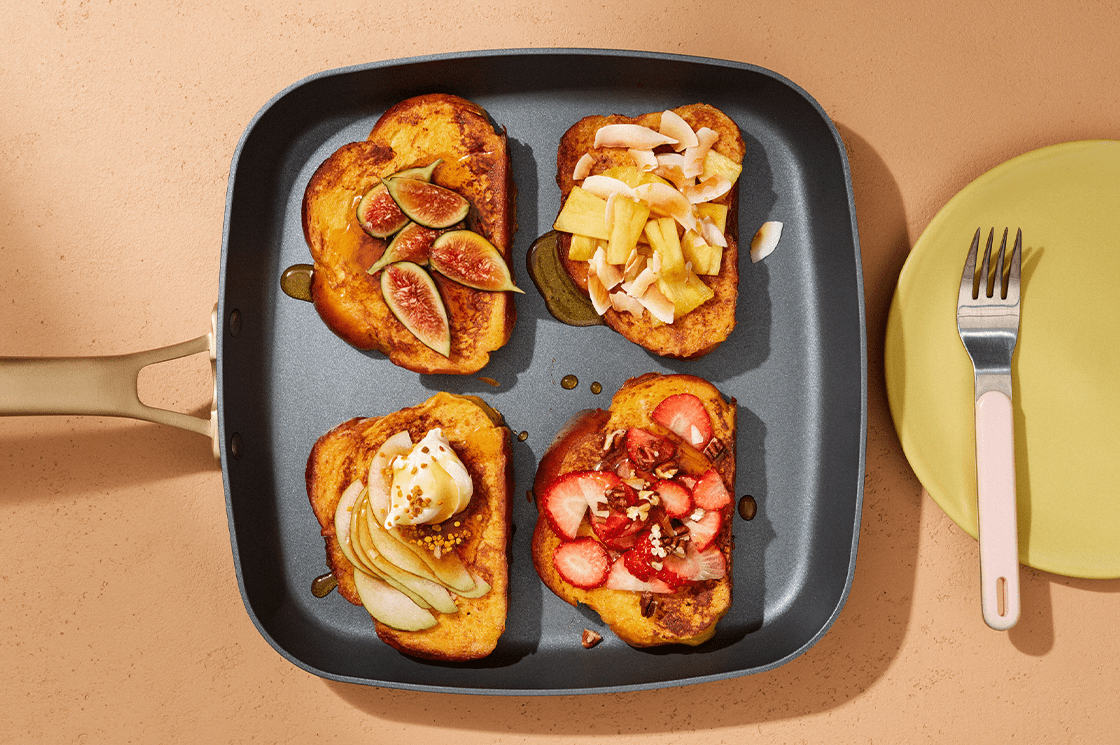 Recipes
Challah French Toast
Prep time: 10 minutes
Cook time: 20 minutes
Serves: 6
Ingredients
4 cups whole milk
2 large eggs
3 tablespoons sugar
1 teaspoon ground cinnamon
Pinch kosher salt
1 loaf day-old challah, cut into 1-inch thick slices
4 tablespoons unsalted butter
Maple syrup, for serving
Method
Other topping suggestions: sliced pears, mascarpone, bee pollen, sliced figs, strawberries, toasted pecans, toasted coconut flakes, sliced pineapples.
Whisk milk, eggs, sugar, cinnamon, and salt in a large Beautiful mixing bowl and transfer to a large casserole dish. Layer challah slices in casserole to soak in the milk mixture.
Melt butter in the Beautiful 11" Square Griddle Pan over medium heat. Working in batches, cook challah until golden brown on both sides, 4 to 6 minutes per side.Transfer to a wire rack and continue with the remaining butter and challah.
Serve challah french toast with suggested toppings and maple syrup.