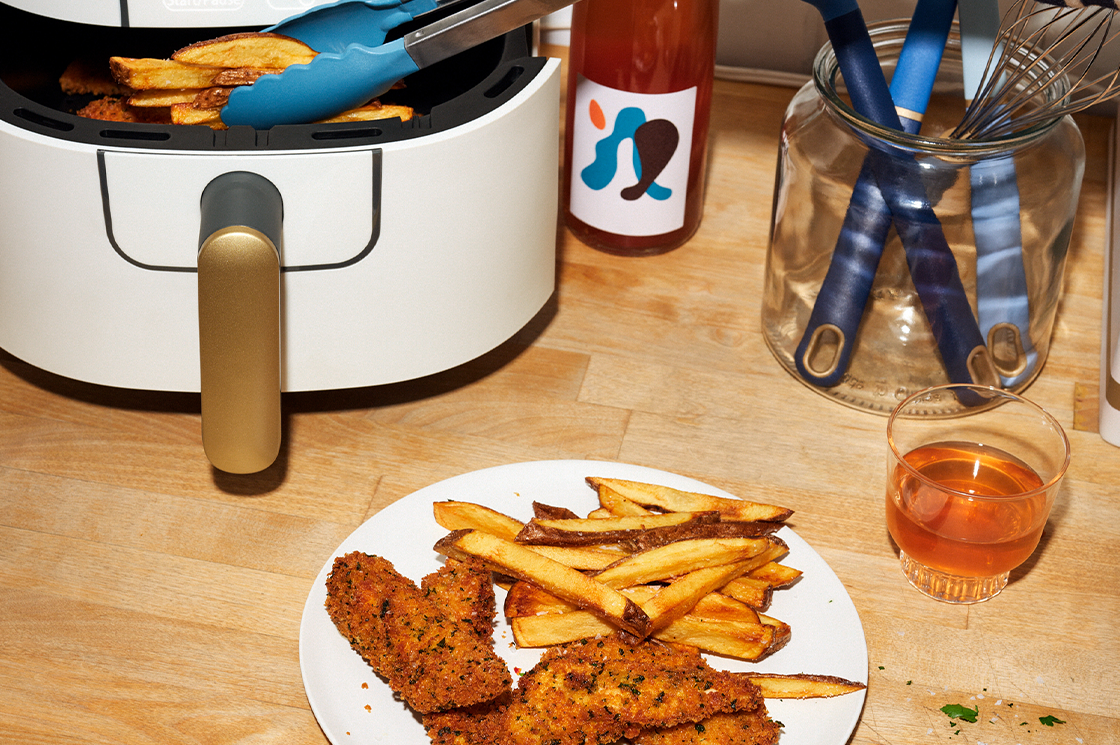 Recipes
Chicken Tenders with Herbed Crust
Prep time: 15 minutes
Cook time: 25 minutes
Serves: 4-6
Ingredients
1 pound chicken tenders
Kosher salt and freshly ground black pepper
1 cup all-purpose flour
2 large eggs, lightly beaten
2 cups panko breadcrumbs
1 cup finely chopped fresh parsley
Method
Preheat the Air Fryer to 400°F.
Season chicken tenders with salt and pepper.
Using the Beautiful mixing bowl set, place flour in the large mixing bowl, lightly beat eggs in a separate medium bowl, and combine breadcrumbs and parsley in a separate smaller bowl.
Toss chicken tenders in flour and working with one piece at a time, dip the tender in the egg wash, let the excess drip off, and then coat in breadcrumb mixture. Repeat with the remaining tenders.
Transfer breaded tenders to the Beautiful 6QT Digital Air Fryer basket and cook until the tenders are golden brown and cooked through, about 25 minutes. Transfer cooked tenders to a serving platter and serve with fries and ketchup.