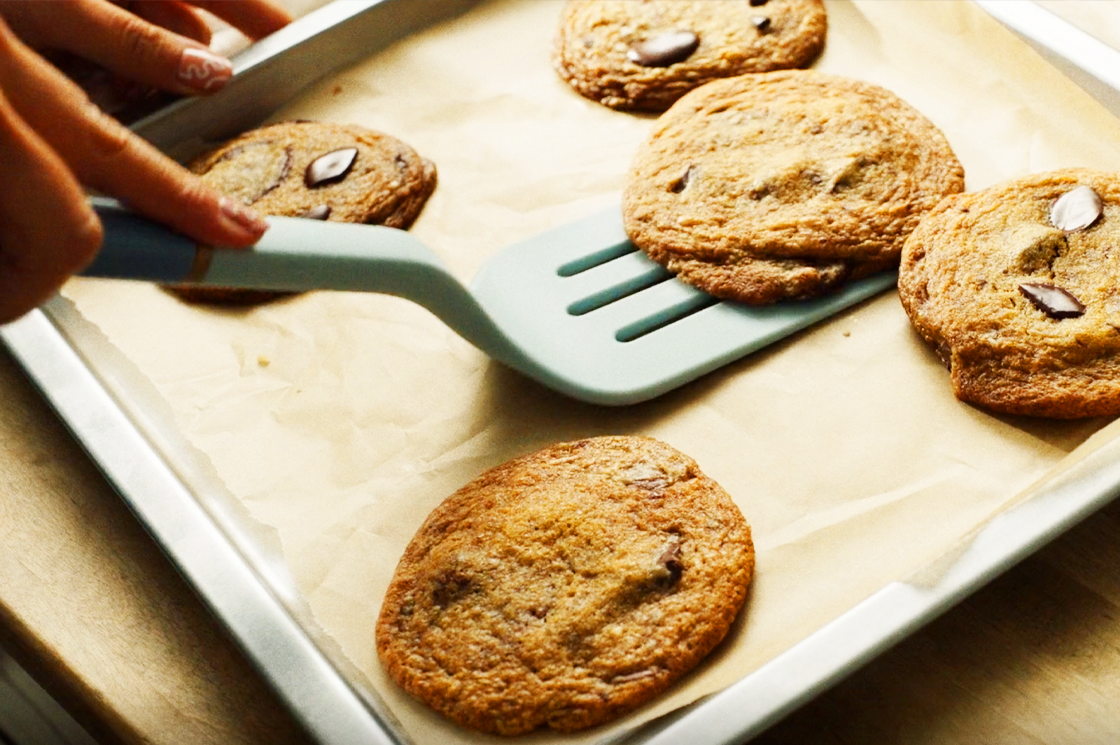 Recipes
Chocolate Chip Cookies
Prep time: 15 minutes plus 25 hours to rest the cookie dough
Cook time: 12 minutes
Serves: 24 cookies
Ingredients
2 1/4 cups all-purpose flour
1 teaspoon baking soda
1 teaspoon kosher salt
1 cup unsalted butter, room temperature
1 cup light brown sugar
¾ cup granulated sugar
2 large eggs
1 teaspoon vanilla extract
12 ounces semi-sweet chocolate discs
Flaky sea salt
Method
Whisk together flour, baking soda, and salt in a large Beautiful mixing bowl, set aside.
Cream butter, brown sugar and granulated sugar with the paddle attachment in a stand mixer until the mixture is light and fluffy, about 3 minutes. Add eggs, one at a time, and beat until combined between each addition. Scrape down the sides, add vanilla extract, and beat to combine.
Add flour mixture in two addition, mix on low speed between additions. Fold in chocolate discs. With a cookie scoop, preferably a 2-ounce scoop, scoop dough onto a parchment lined tray and chill cookie dough overnight.
To bake cookies, preheat the Beautiful Digital Air Fry Toaster Oven to 350°F. Transfer cookies onto the baking tray accessory, spacing cookies 2-inches apart.
Bake until cookies are golden brown but still soft in the center, 10 to 12 minutes. Sprinkle with flaky sea salt and let cool before serving.