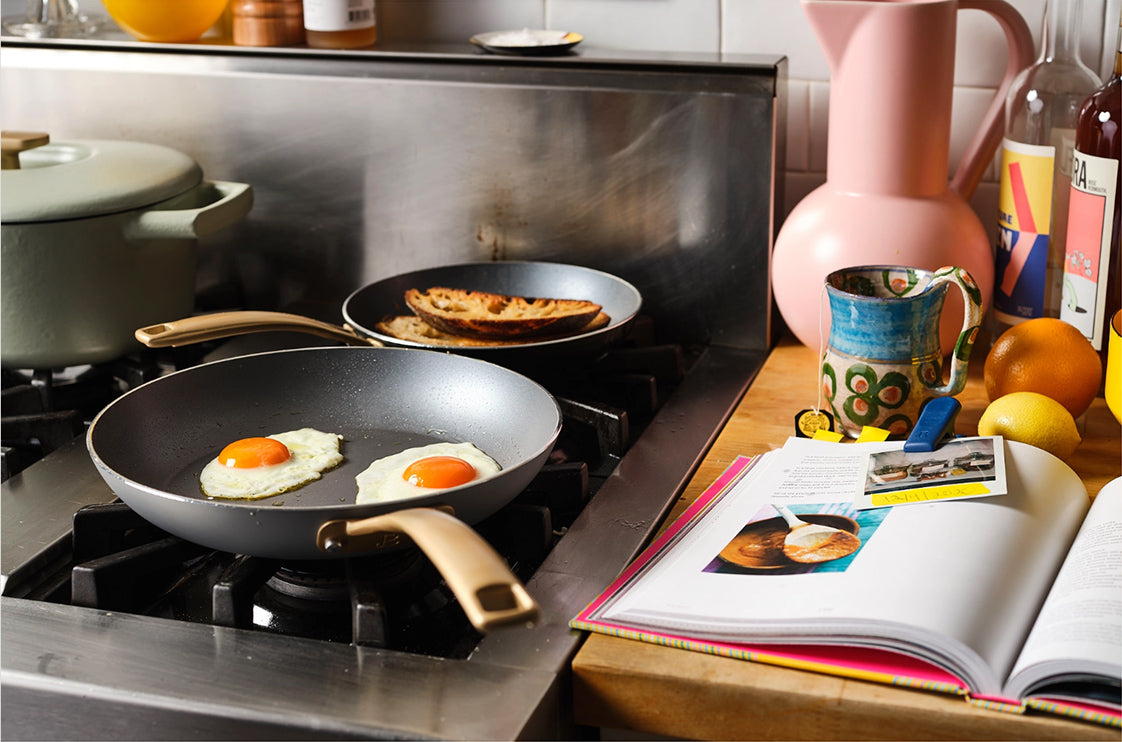 Recipes
Drew's Open-Faced Breakfast Sandwich
Prep time: 5 Minutes
Cook time: 30 Minutes
Serves: 2-3
Ingredients
2 eggs
1 small bunch of fresh basil
1 tomato, cut into generous slices
1 container of Boursin cheese
1 thick slice of French sourdough bread
Black coarse pepper, to taste
Method
Oil and heat a cast-iron pan (they're the best for eggs!). When really hot, drop two eggs into the pan and cook for about five minutes, until the edges are slightly brown but the yolks are still loose. Do not overcook!
Immediately after dropping the eggs into the pan, pop the bread into the toaster oven and toast to a golden brown (not overly firm); think crusty sides with a little give in the dough.
Spread the soft Boursin cheese on the bread (after it has cooled for about one minute), lay basil leaves on top (putting the basil down first will help it not get soggy). Layer on tomatoes, then top with eggs. Add some fresh ground pepper, to taste.
After admiring it for a second, cut down the center and let the eggs run down through the bread. Now, just take your knife and fork and enjoy. I hope you like it!