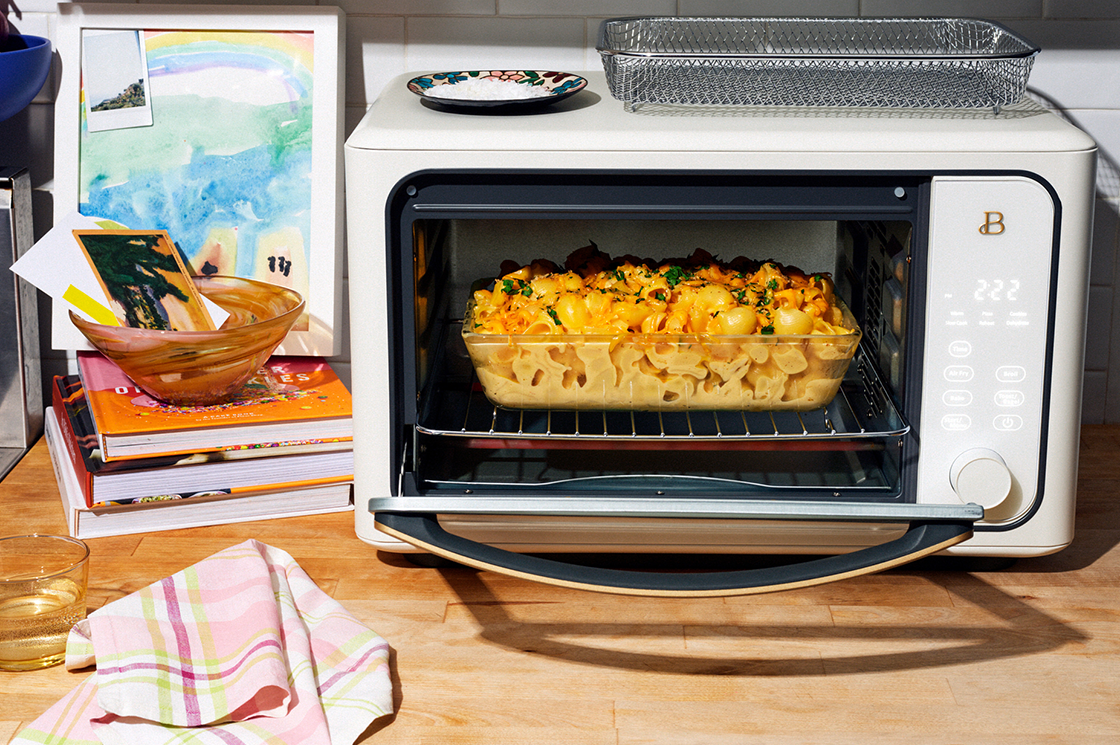 Recipes
Mac & Cheese with herbed breadcrumbs
Prep time: 20 minutes
Cook time: 45 minutes
Serves: 4
Ingredients
4 tablespoons unsalted butter
2 tablespoons all purpose flour
2 1/2 cups whole milk
Kosher salt and freshly ground black pepper
8 ounces tubular pasta, such as penne or rigatoni
1/2 cup grated parmesan cheese, about 4 ounces
2 cups grated cheddar
1 clove garlic, grated
1/4 cup roughly chopped parsley
1/2 cup panko breadcrumbs
Method
Preheat toaster oven to 350°F
Melt butter in the Beautiful 2.5QT Covered Saucepan over medium heat until the butter is foaming. Whisk in flour and keep whisking until the flour and butter become a paste, 1 to 3 minutes. Whisk in milk and season with salt and pepper. Reduce heat to low and bring milk mixture to a gentle simmer. Remove from heat.
Bring a large pot of water to a boil using the Beautiful 6QT Dutch Oven and cook pasta until al dente, about 8 to 10 minutes. Strain and add cooked pasta to hot milk mixture. Stir in parmesan and cheddar and transfer pasta mixture to a 2 quart casserole dish.
Combine garlic, parsley, and breadcrumbs in a medium bowl and season with salt andpepper. Sprinkle breadcrumb mixture over pasta and bake in the Beautiful Digital Air Fryer Toaster Oven until the pasta is heated through and the the milk and cheese mixture is bubbling. Serve!