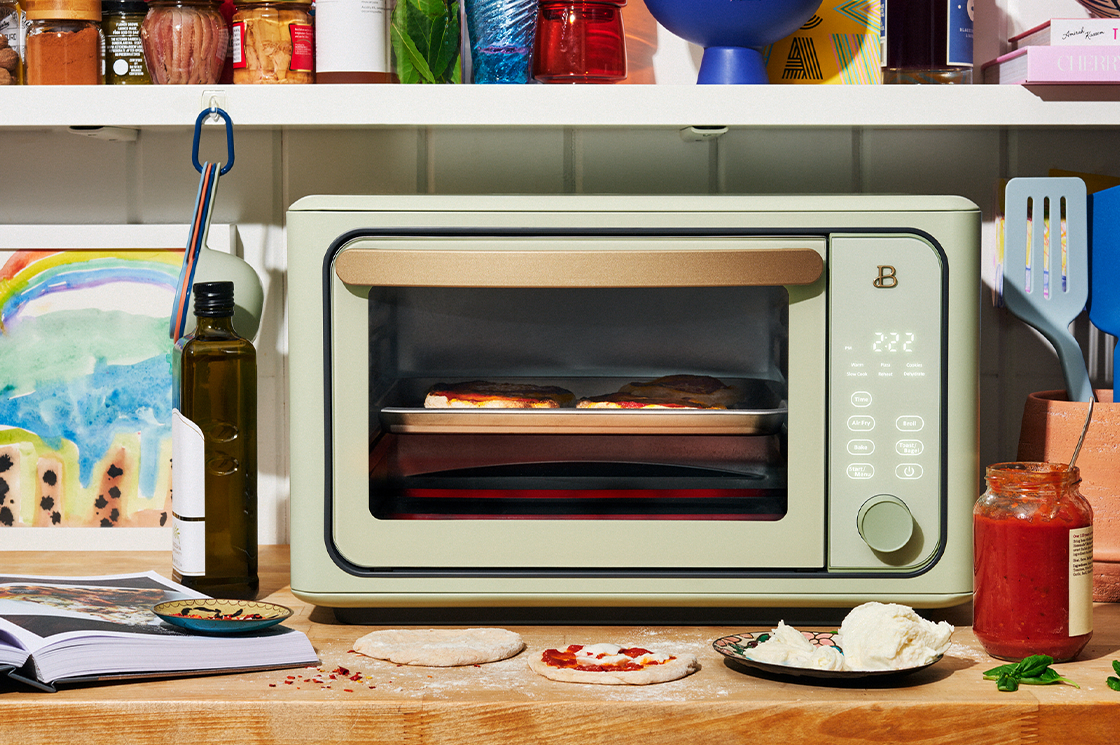 Recipes
Miniature Margherita Pizzas
Prep time: 1 hour
Cook time: 12 mintues
Serves: 4
Ingredients
1 pound store-bought pizza dough, at room temperature
All-purpose flour, for shaping
1 cup prepared marinara sauce
8 ounces fresh mozzarella cheese, sliced
Olive oil, for serving
1 cup fresh basil leaves
Method
Preheat toaster oven to 400°F.
Divide pizza dough into 8 pieces and set aside to rest the dough before shaping.
Lightly flour work surface and gently press dough into 8 8-inch rounds. Transfer onto the baking tray and top each with 2 tablespoons marinara sauce, mozzarella cheese, and a drizzle of olive oil.
Bake in the Beautiful Digital Air Fryer Toaster Oven until the edges of puffed and golden, cheese is melted, and sauce is bubbling. Top with fresh basil leaves before serving.