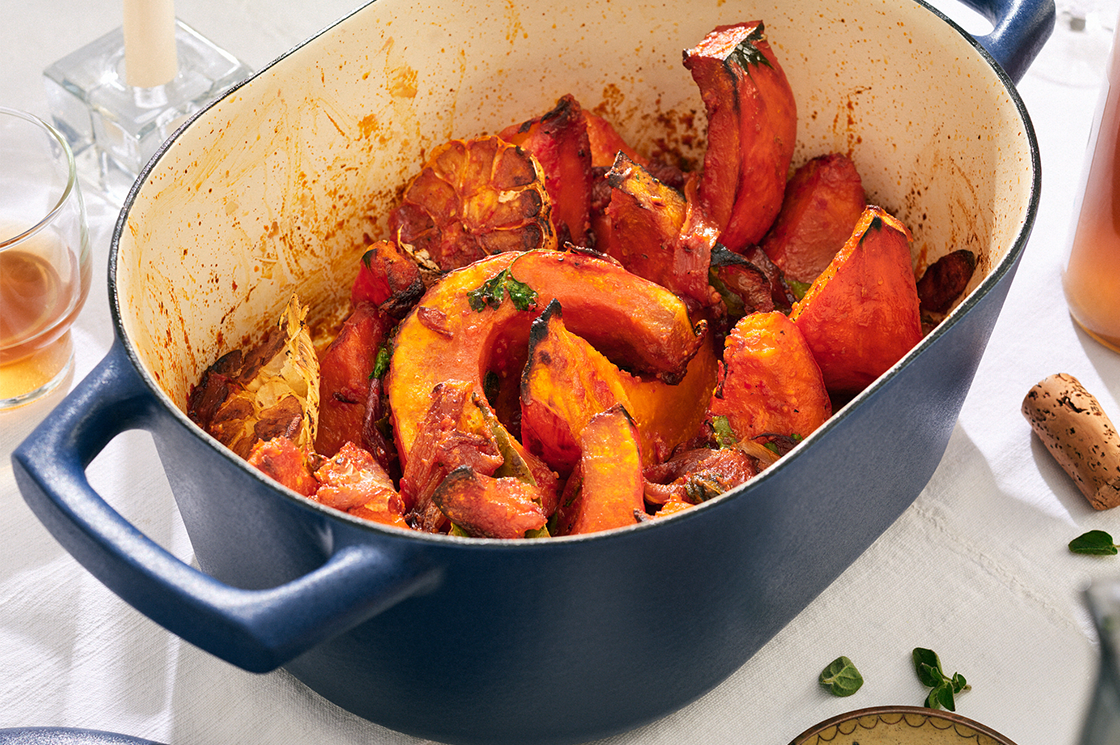 Recipes
Roasted Squash with Garlic and Harissa
Prep time: 10 minutes
Cook time: 40 minutes
Serves: 4-6
Ingredients
1 medium red kuri squash or kabocha squash, about 1½ pounds
4 tablespoons olive oil
2 tablespoons harissa paste
Kosher salt
1 whole head garlic, cut crosswise
3 bay leaves
Method
Preheat oven to 425°F.
Cut squash in half, scoop and discard seeds, then cut into 1½-inch wedges. Toss squash, garlic, and bay leaves with olive oil and harissa paste and season with salt.
Transfer to the Beautiful 6QT Enameled Cast Iron Dutch Oven and roast in oven until squash are tender and golden brown on the edges, 35 to 40 minutes.